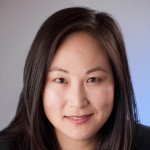 Dr. Esther E. Min, D.D.S., MAGD
Dr. Esther Min received her D.D.S. from the University of Washington, School of Dentistry after receiving her BA degree from Columbia University in New York City.  She has continued her training and received certification from the USC Comprehensive Surgical & Restorative Implant Training Program from the University of Southern California, School of Dentistry.  Dr. Min is also a graduate of the Kois Continuum.  She maintains private practices in General Dentistry with emphasis on implant and laser dentistry.  In 2011, she was awarded the prestigious Master of Academy of General Dentistry, which recognized her with the Academy's highest honor.  The award reflects her dedication to stay on the forefront of dentistry with continued training and teaching.  As one of the youngest recipients of the designation in the country, she brings excellence in serving the Tacoma community.  Dr. Min is currently on track to become a board certified Naturopath Physician by July of 2021.  Dr. Min is current working on her Functional Medicine certification through the IFM.  Dr. Min continues her involvement as a member of the Institute of Functional Medicine, Academy of General Dentistry, IAOMT and participation in the American Academy of Esthetic Dentistry.
Dr. Min lives in Tacoma with her husband and her two children, David and Elizabeth, and Rei, their Australian Cattle Dog.  Dr. Min enjoys skiing, hiking, and traveling with her family.
Read reviews about Dr. Min's patients and their experiences.